Surface (except for terrace)
21 m²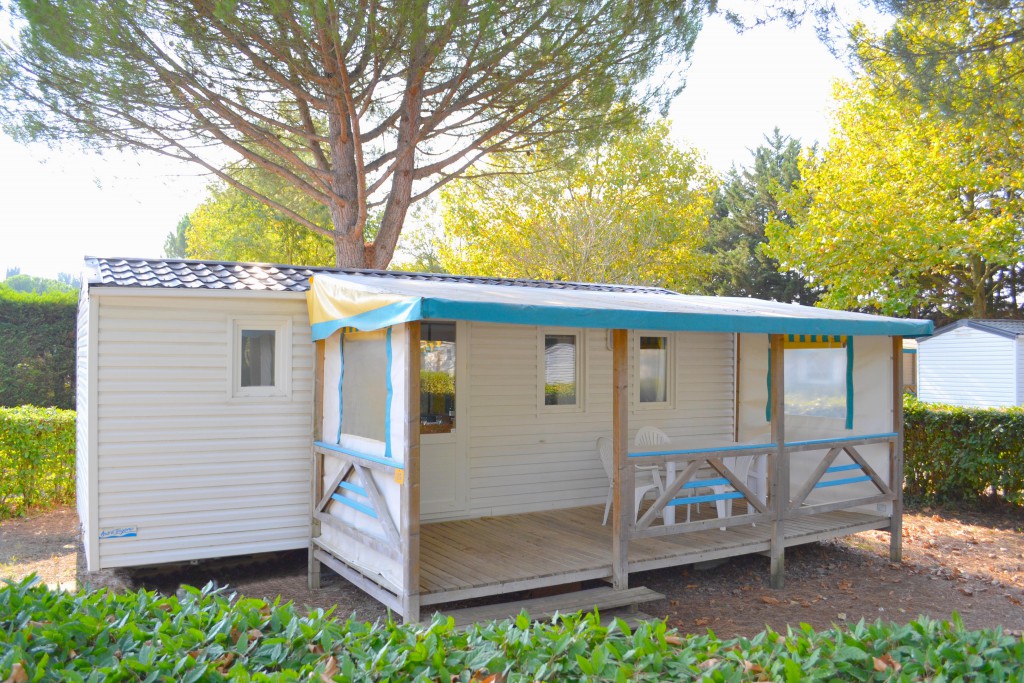 Living room and Kitchen
Fully equipped kitchen, complete crockery kit. Kitchen cabinet, gas stove, refrigerator. Lighting and electrical connections, heating, no TV socket.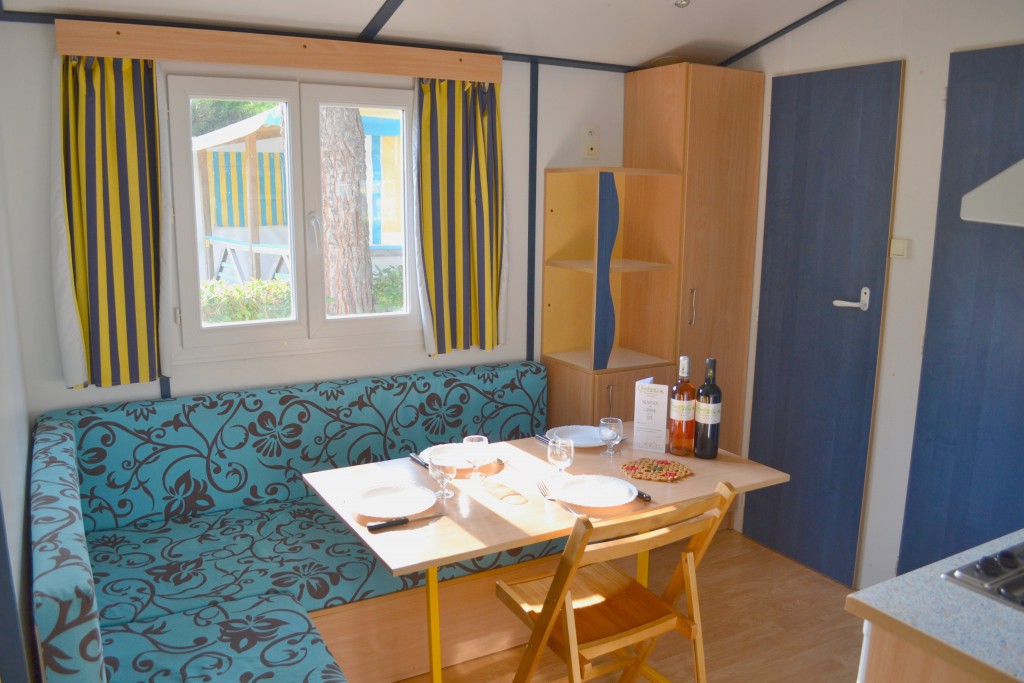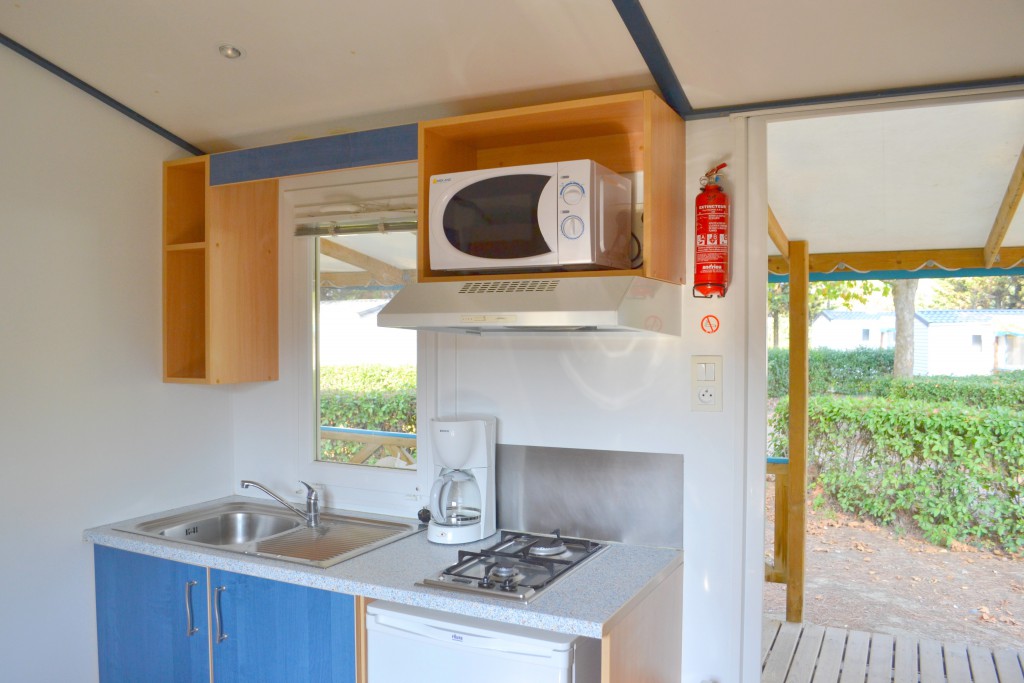 Bedrooms
1 bedroom with 1 double bed 120, 1 bedroom with 2 bunk beds 80. No location for a cot. Bedding: mattresses, blankets, pillows and mattress pads (sheets are not included).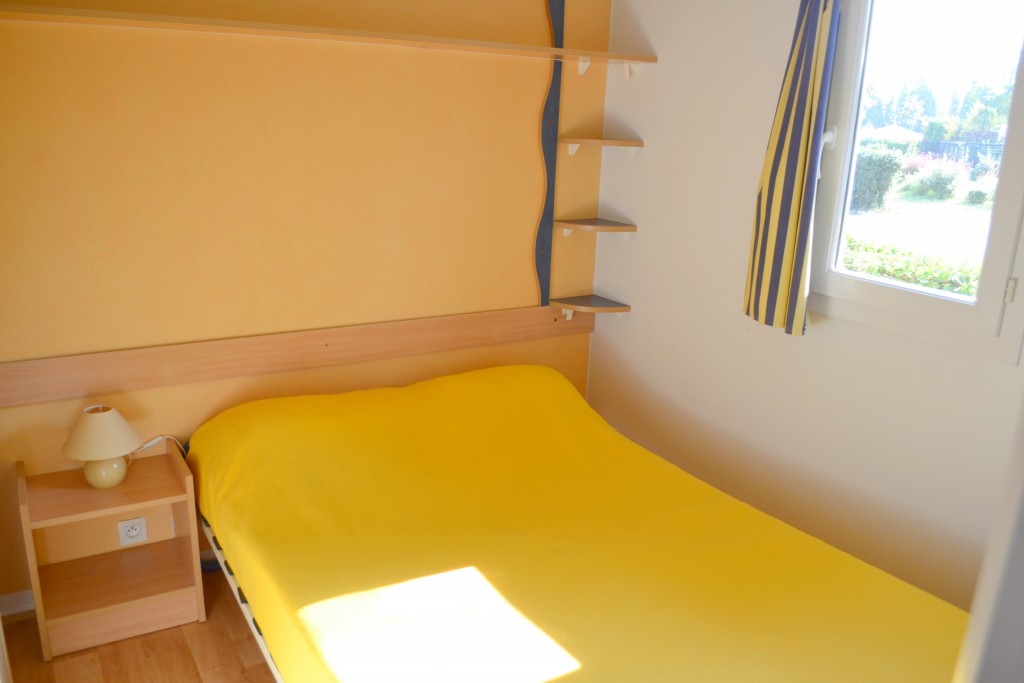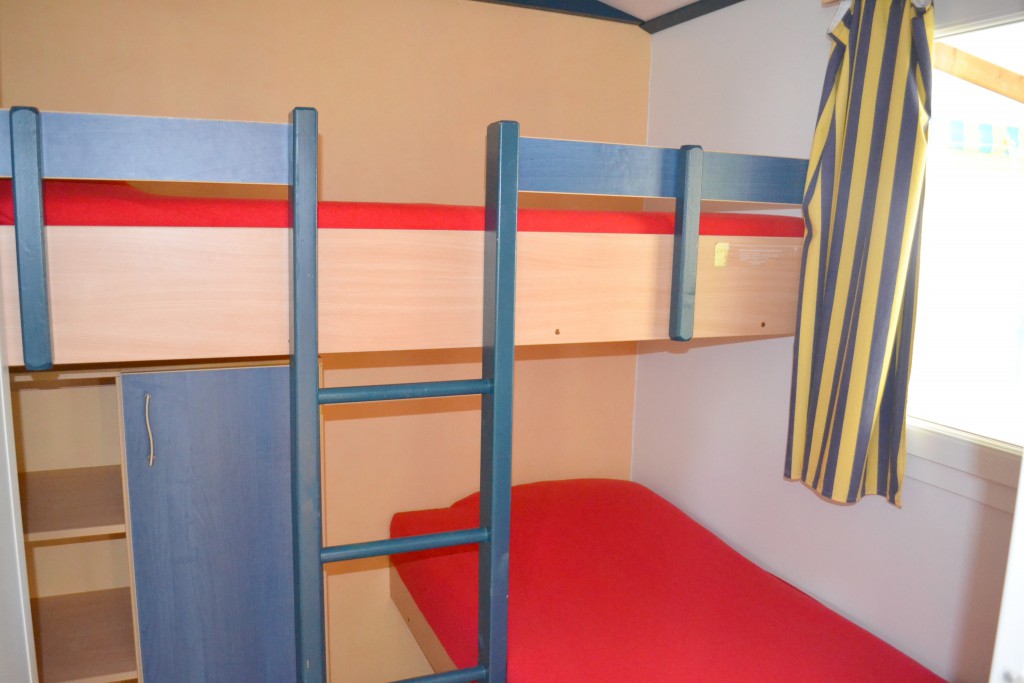 Sanitary facilities
Sanitary cabin with shower and washbasin, the toilet is independent.