Surface (except for terrace)
33m²
(Ankunftstag: Nebensaison von 16.00 bis 19.30 Uhr – Hochsaison von 16.00 bis 20.30 Uhr)
For a person with reduced mobility  
Living room and Kitchen
Fully equipped kitchen, complete crockery. Kitchen cabinet, gas hob, fridge / freezer. Electric heating. Lighting and electrical connections.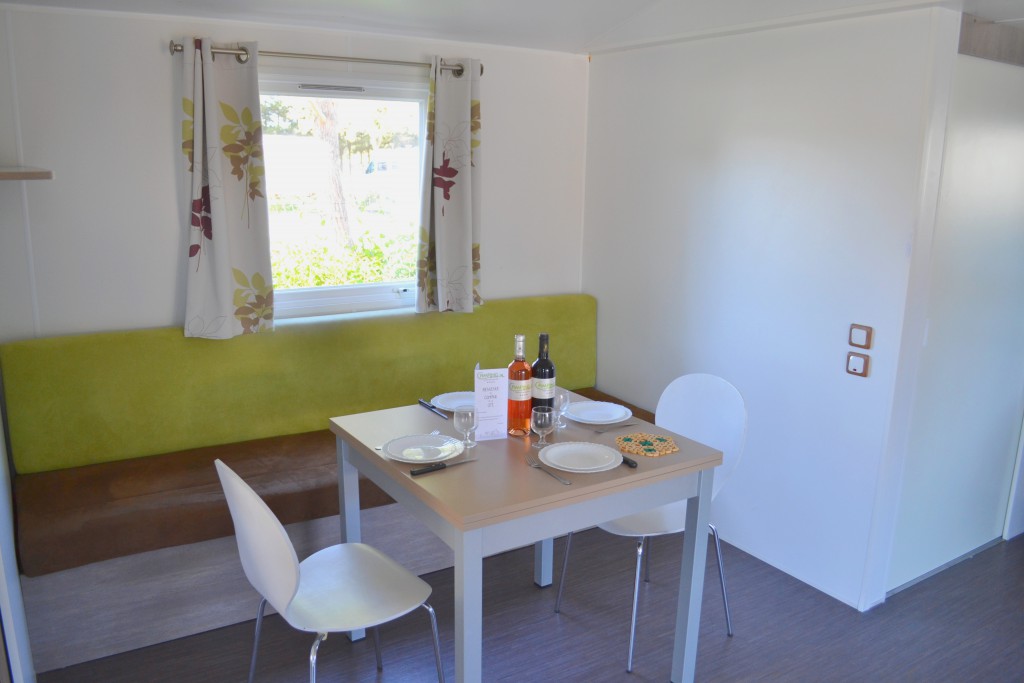 Bedrooms
1 bedroom with 2 single beds 80x190cm, 1 bedroom with 1 bunk bed 80x190cm. Bedding: mattresses, blankets, pillows and mattress pads (sheets are not included).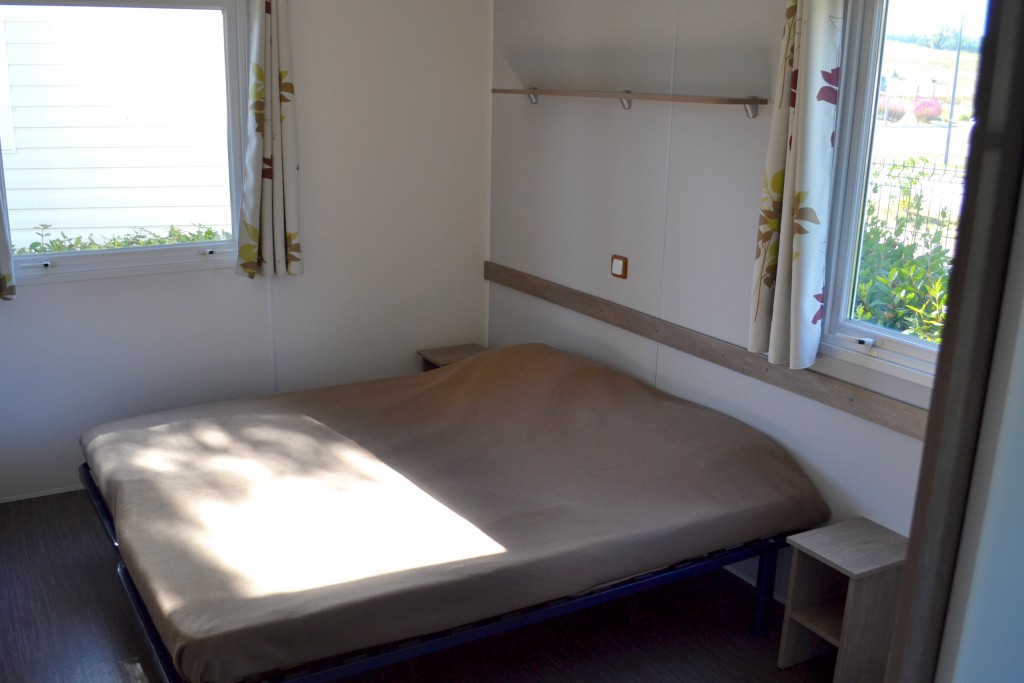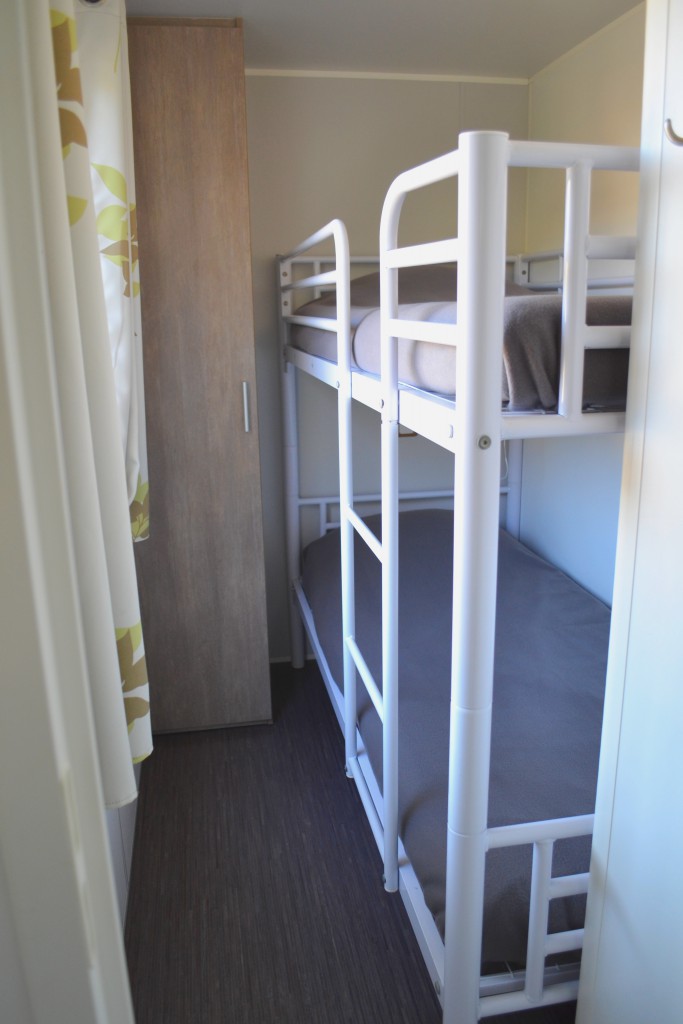 Sanitary
Sanitary cabin with shower, sink and toilet.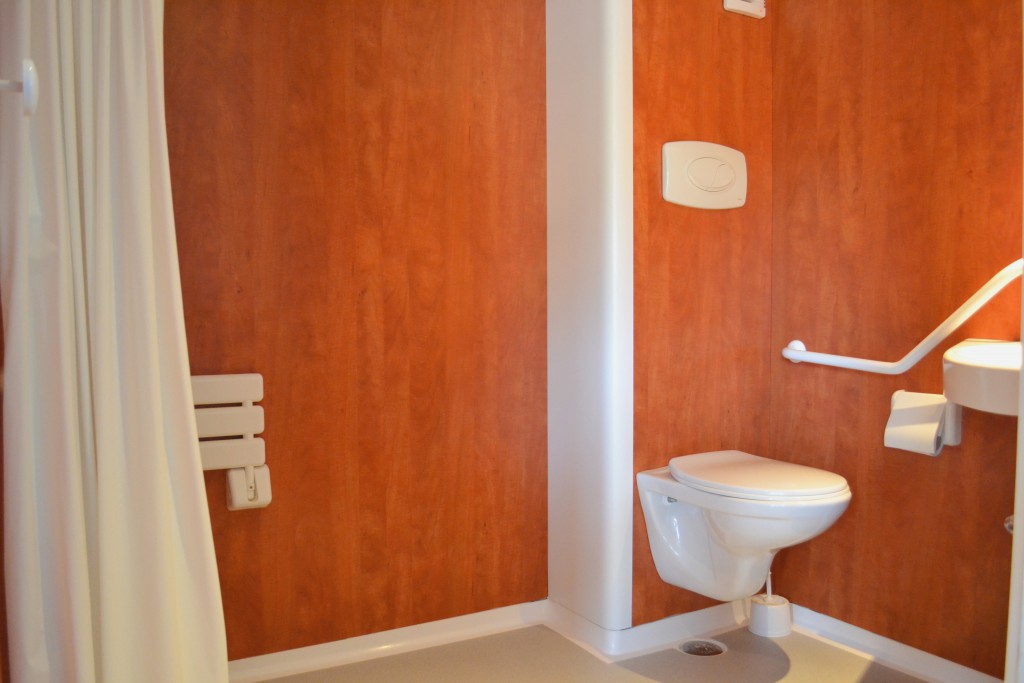 Inventory
Croquery kit : plates, soup plates, dessert plates, bowls, glasses,coffee cup , spoon, forks, knives, coffee spoon, jug, coffee machine, pan, salad bowl, colander, cutting board, cooking ustensils.
Cleaning : mop bucket, mop, basin, brush, scrub brush, shovel, carbage can, dryer.