Surface (except for terrace)
25m²
(arrival day: low season from 4 p.m. to 7:30 p.m. – high season from 4 p.m. to 8:30 p.m.)
Click on the link to access the cancellation insurance website: https://www.campez-couvert.com/pour-les-particuliers/
CGV Campez couvert : https://campingcitecarcassonne.com/wp-content/uploads/2016/01/Campez-couvert.pdf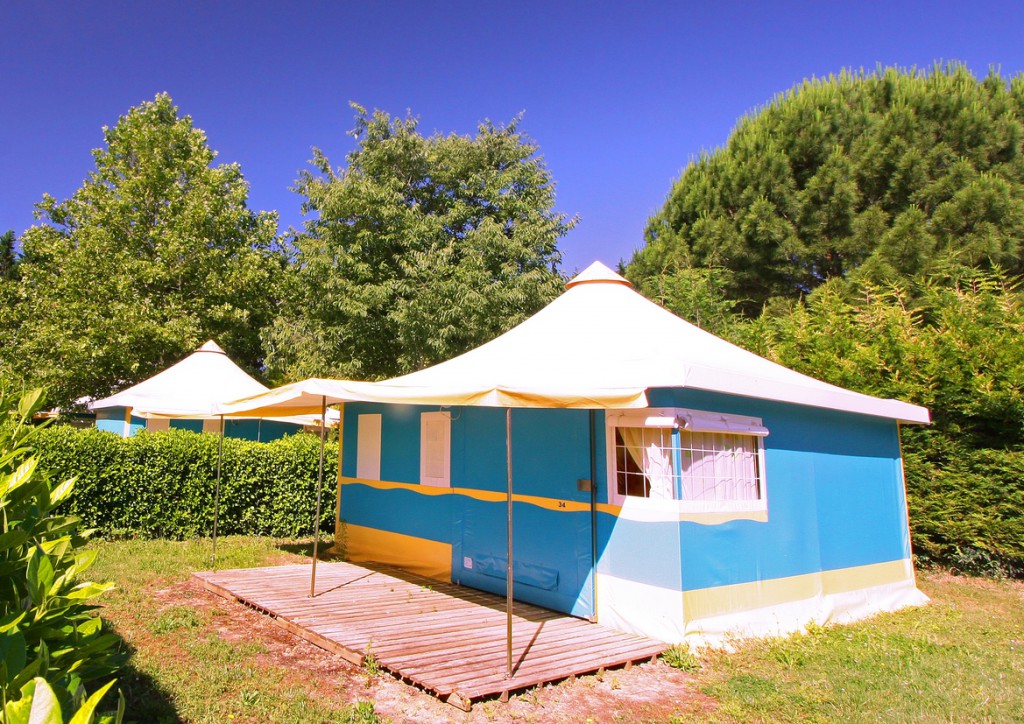 Living room and Kitchen
Kitchenette equipped with a gas stove 2 gas burners, 1 sink, 1 refrigerator, 1 microwaves, 1 cupboard up and down, dishes for 5 people. 1 table and 5 chairs. Current water hot / cold. Lighting and electrical connections. Unheatable accommodation.
Bedrooms
1 room with 1 double bed in 120 in some cases and 1 room with 2 bunk beds in 80 and 1 single bed in 80. Bedding: mattresses, blankets, pillows and mattress (the sheets are not included).
Sanitary facilities
Sanitary cabin with shower, sink and toilet.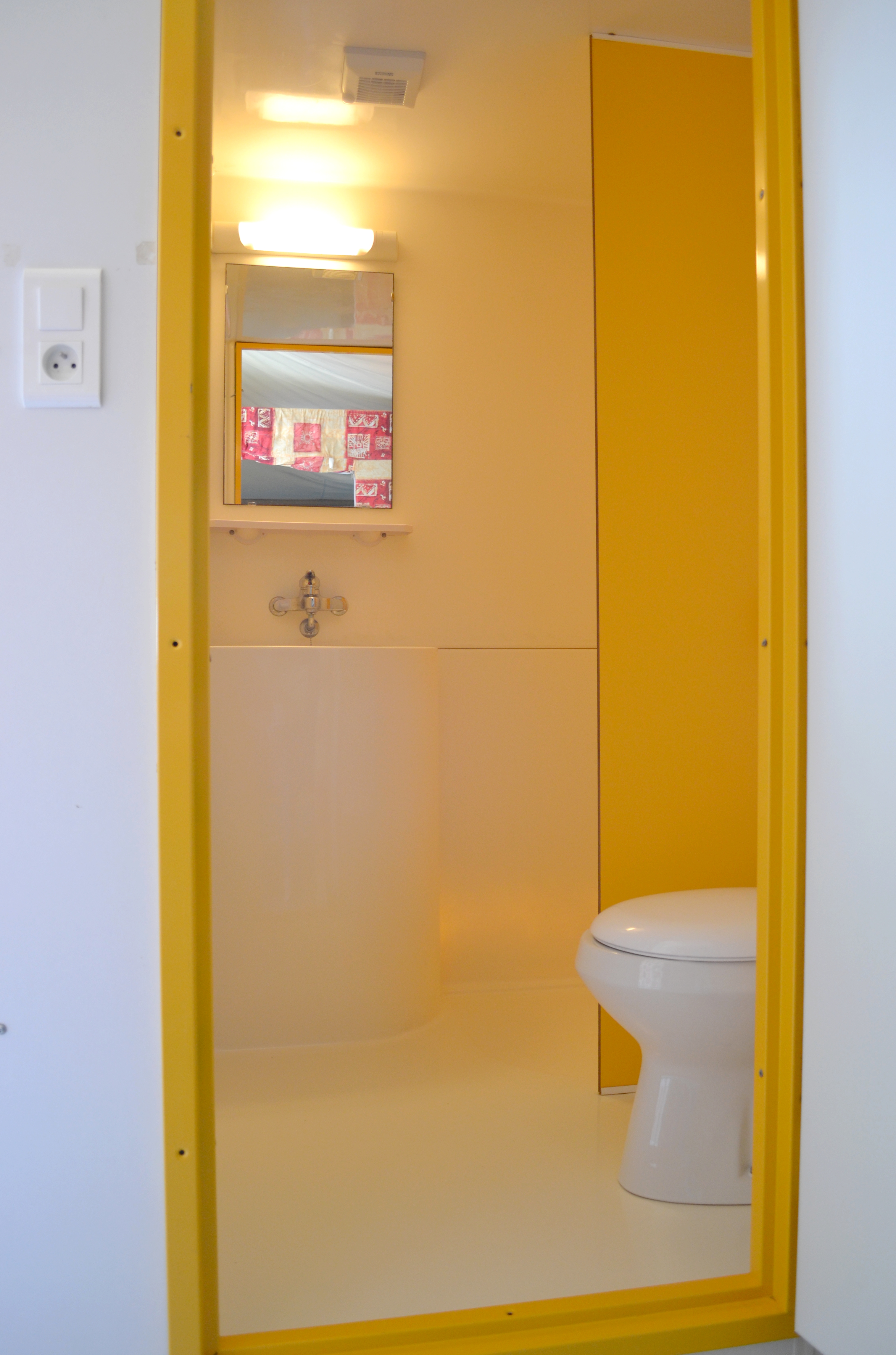 Inventory
Crockery: dinner plates, soup plates, dessert plates, bowls, glasses, coffee cups with saucers, spoons, forks, knives, teaspoons, carafe, cooking utensils, pans, pot, dish, bowl, pan , strainer, cutting board, cooking utensils.
Household: bucket, mop, basin, coco broom, broom brush, shovel, garbage can, clothes line.